Global Expeditions
Location
Flying from one corner of the Planet to another Taking Flight, Taxi and Trains serves a Purpose.But if you Truly want to Explore Thailand and want to see places most people in the world never see, To Get off the traditional Way of traveling, Then try on a road bicycle. Thats why we present Best cycling Expedition of the year a 800 km cycling tour in thailand from Bangkok to Phuket.This Route has a percentage of the best beach front landscape accessible in Thailand as you ride along the Gulf of Thailand before intersection to the Andaman Sea. You'll ride through interesting little towns, rest in world-class resort ranges, eat scrumptious fish and visit national parks known for their common attractions. This a street ride and is level and quick with some undulating slopes tossed in with the general mish-mash.
INCLUDED

Explore Himalaya Hindi/English-speaking cycling guide
Travel Insurance during Biking
Support vehicle and driver
All accommodation as described
Meals as per the Meal Plan
All activities as described
Basic Medical care/ Basic Mechanic support
Road bike & helmet.
Airport Transfer.

NOT INCLUDED

Visa (if applicable)
Travel insurance
Tips for local crew and drivers
Miscellaneous expenses - drinks and souvenirs etc
airfare and Bike Carriage on the flights - please check with your carrier for charges
NOTE:
Accommodation
During this holiday the group will spend the first night at a tourist class hotel in Bangkok. There are many more expensive hotels in Bangkok and we try to strike the right balance of reasonable comfort and convenient location, whilst maintaining a really good value holiday. Throughout the remainder of the trip, there are a further 9 nights in various hotels and resorts of a very good standard. All accommodation is allocated on a twin-sharing basis. If you are travelling by yourself you will be paired up with another single client of the same sex.
Baggage Allowance
Taking a bike on an aircraft is usually straightforward. Different airlines have differing policies with regard to baggage allowances and transporting bikes. We strongly advise that you check the current policy of your chosen airline for carrying bikes and their baggage allowances before purchasing your air ticket. The baggage section on your chosen airline's website will usually contain this information. We suggest that you are aware of the weight and dimensions of your intended check-in baggage in advance of your arrival at the airport as airlines may charge for both excess and oversize baggage, or refuse to carry oversized baggage. If you are using a domestic flight to connect with your International flight then it is likely that a different baggage policy will exist for the domestic and international flight sections. Again you should check the baggage policy with your chosen domestic airline prior to booking your domestic flight tickets. Any additional charges incurred for transporting your bike on any of the flights required for this adventure (international, domestic and internal flights within the trip itinerary - if applicable) are the responsibility of each individual client
Your Bike
A road bike or standard cycle-touring bike is recommended for this trip, fitted with a standard double or compact chainset and 23/25mm touring tyres. Please call us if you are unsure about the suitability of your bike. We cannot stress enough the importance of ensuring that your bike is in perfect working condition before you start this trip. You are depending on your bike to transport you throughout your holiday. It is VITAL to ensure it is THOROUGHLY SERVICED to guarantee it is in good mechanical order before departure. If you are not mechanically minded, get your local bicycle dealer to service it for you. For home mechanics, points to note particularly are:
a) Check rims and if they are worn, cracked or dented replace with a new rim or wheel to avoid wheel failure. It is
especially important to check that your bike's rims are not worn concave by the brake blocks - replace them if they are!
b) Check wheels are true and spoke tension is correct.
c) Check and, if required, adjust, grease or replace ALL bearings and quick release skewers.
d) Check and, if required, replace brake and gear cables. e) Check and tighten, if required, all bolts (esp. crank, bottom brackets, aheadset, stem/handlebars).
f) Check chain, cassette and chain rings for wear - replace as necessary.
g) Take the right tyres, inner tubes and BIKE SPECIFIC SPARES.
Whilst not essential, it is a good idea that you familiarise yourself with how to carry out at least some basic repairs to your bike e.g. changing an inner tube and fixing a puncture. Naturally, the bike guide will always be happy to assist with any repairs, however, due to the often remote nature of our trips being able to carry out a simple repair can save time and inconvenience waiting for assistance
Vehicle Support
Throughout this trip we have the back up of one or more support vehicles. Each morning our main baggage will be loaded onto the support vehicle which will follow the group on the day's ride. The local biking leader and the support vehicle driver will watch over the group and will carry mobile phones, allowing you to contact them in the case of a breakdown or other incident. We want everyone to enjoy their cycling experience on this trip and we recognise the importance of group members being allowed to cycle at their own pace. On most of our road biking trips it is usual that there can be a fair distance between the front and rear cyclists in the group and there may be times when other group members, vehicle support and biking leader are out of sight. However, our regular stops mean that it's never long before we regroup. The support vehicle will pick up any group members who wish to take a break from cycling at any time.
Renting a Bicycle in Thailand
INCLUDED

Explore Himalaya Hindi/English-speaking cycling guide
Travel Insurance during Biking
Support vehicle and driver
All accommodation as described
Meals as per the Meal Plan
All activities as described
Basic Medical care/ Basic Mechanic support
Road bike & helmet.
Airport Transfer.
NOT INCLUDED

Visa (if applicable)
Travel insurance
Tips for local crew and drivers
Miscellaneous expenses - drinks and souvenirs etc
airfare and Bike Carriage on the flights - please check with your carrier for charges
Click on image for zoom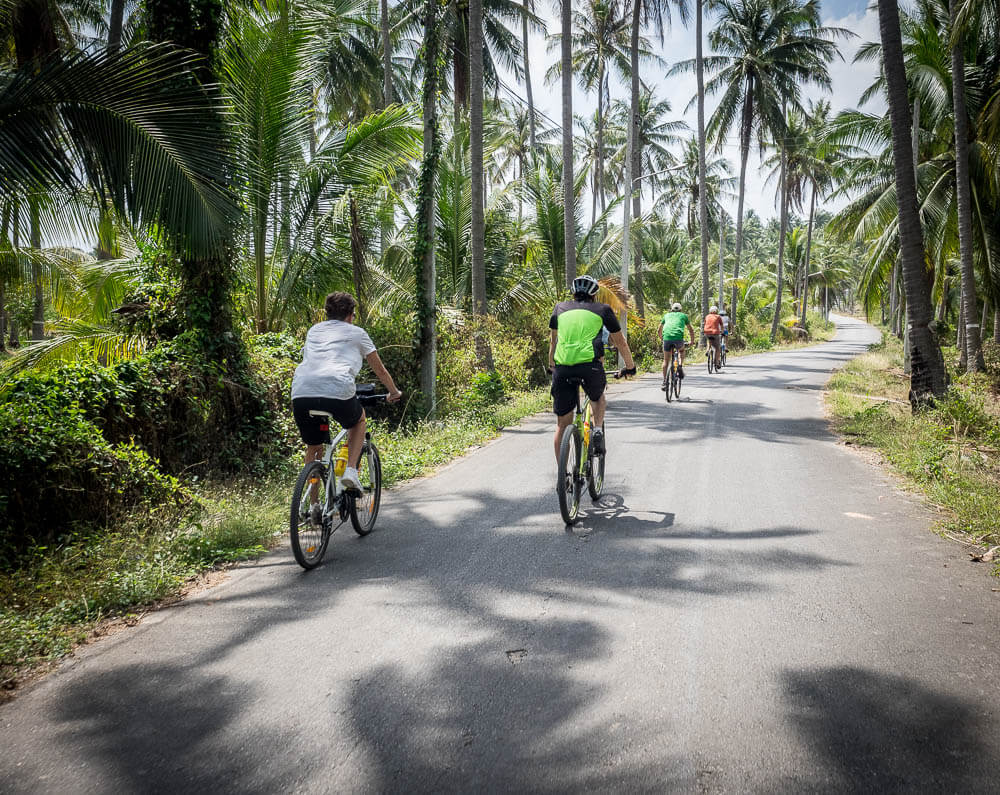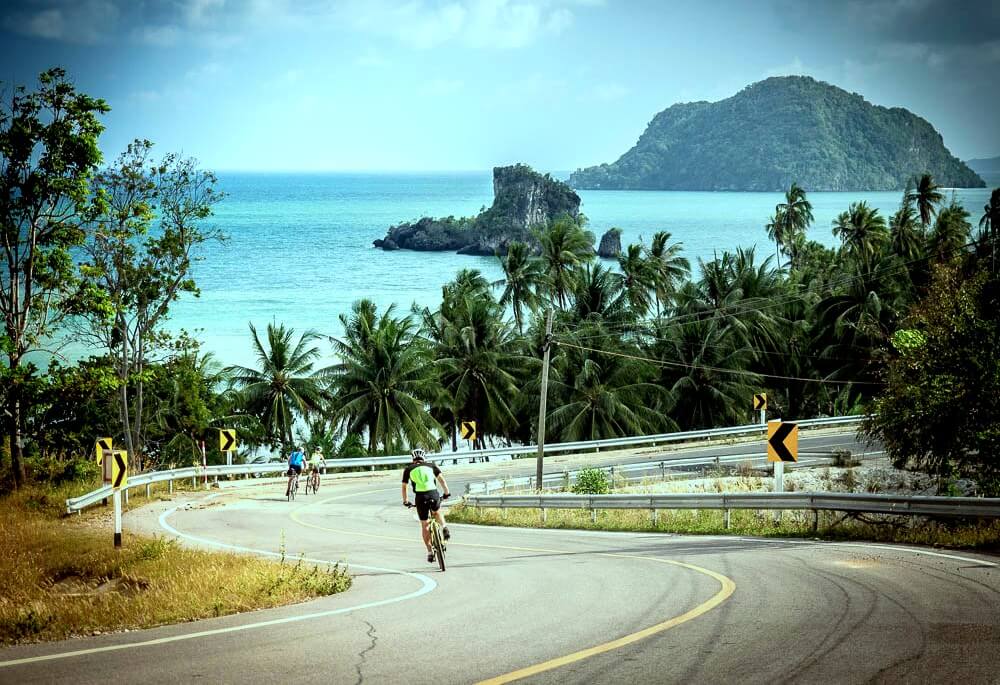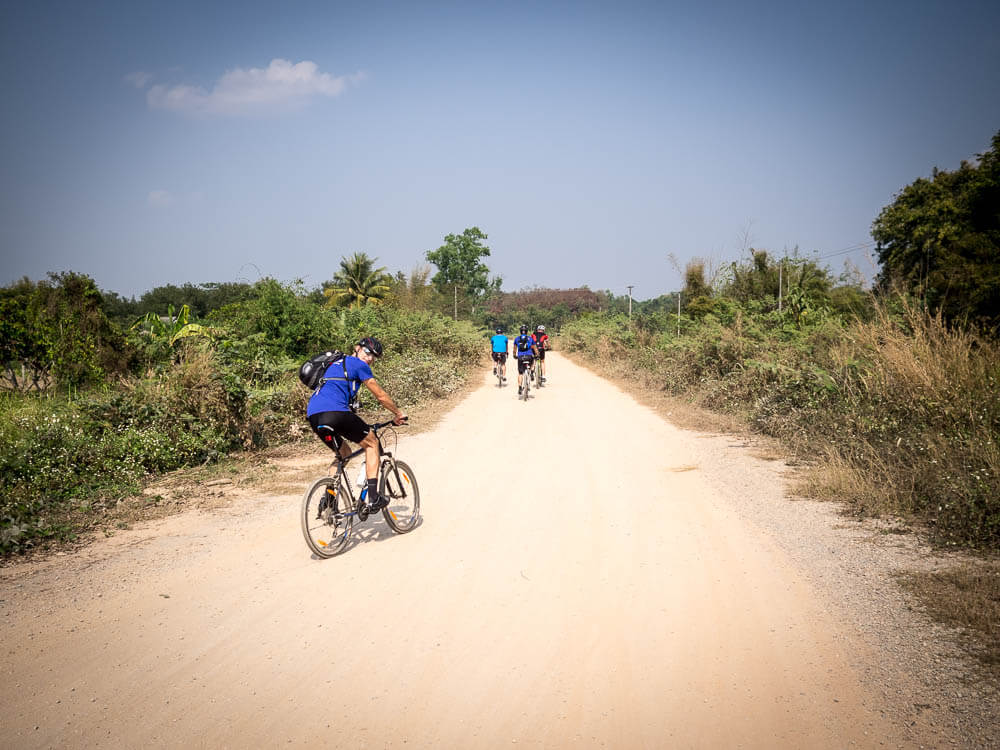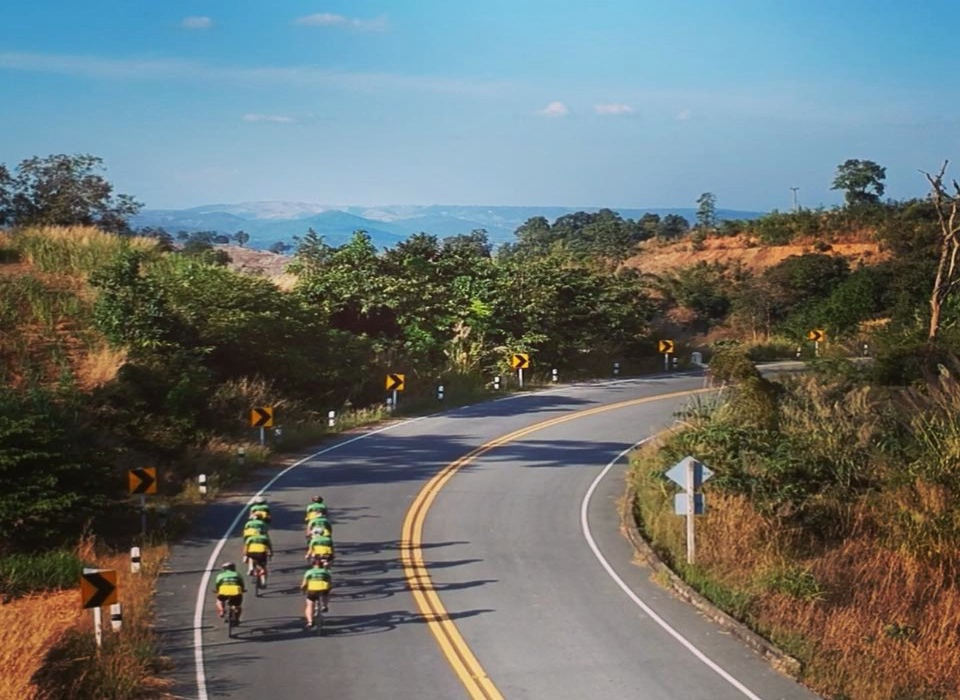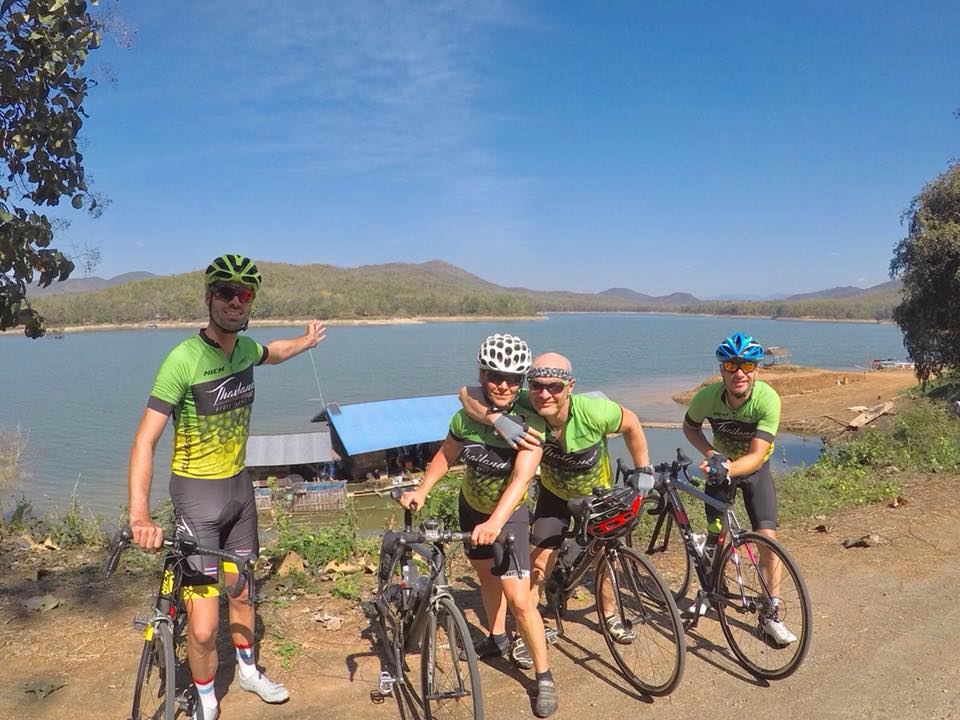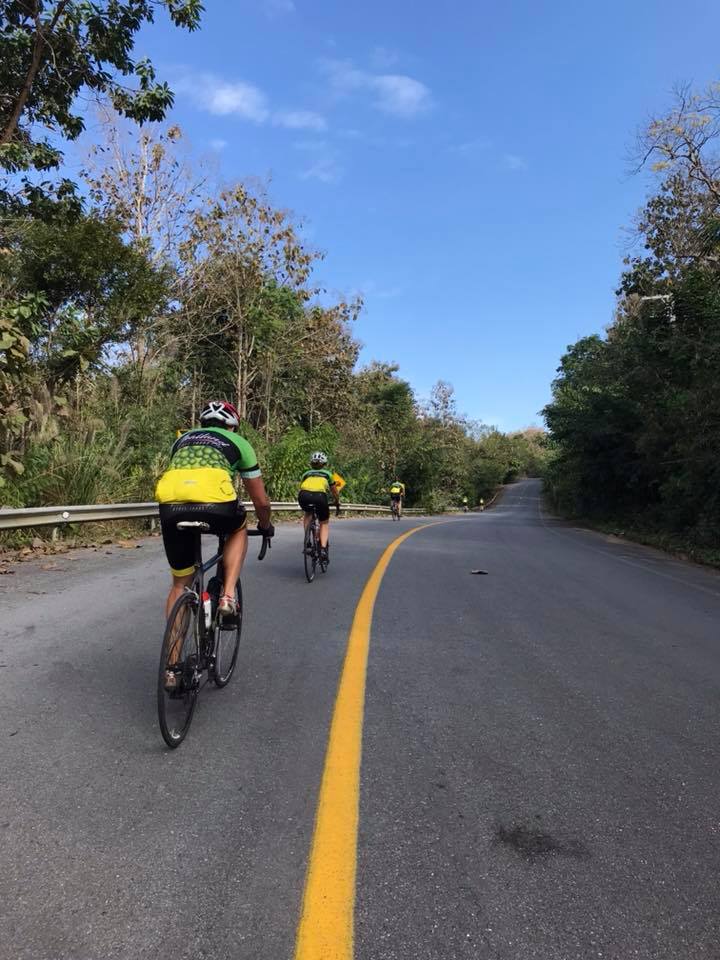 Click on Video for zoom