Auli is a beautiful ski destination in the Himalayan mountains of Uttarakhand, India. Auli lies on the way to Badrinath. It is blessed with a breathtaking panoramic view of the lofty peaks of the greatest mountain range in the world, the Himalayas. It is 290 km from Dehradun and 252 km from Rishikesh. Strolling through the cloudy slope gives one with the imposing scenes of some of the lofty mountain ranges like Nanda Devi, Mana Paravat and Kamat Kamet. Besides these cloudy miracles, the boulevards through the slopes offer marvelous views of gorgeous apple orchards and fine deodar trees, which make one morning, stride a precious experience. Auli offers a credible past that goes back to the eight century. It is believed that this beautiful area is blessed with the sacred visit of Sankaracharya. As a toddler in the tourism arena, Auli offers an unspoiled ambiance. The harsh frosty storms, the sylvan peaks and the long stretch of snowy valleys would make idyllic surroundings for a skier. Aptly called as the haven for skiing activities, this hilly resort is turned to be the only tourist destination where skiing is the most sought after past time.
Auli Skiing Trip Highlights:

Days: 6 Days | Rishikesh- Auli- Rishikesh
Explore beautiful ski destination in Uttarakhand.
Learn Skiing with fun in Himalaya
Enjoy the breathtaking panoramic view of the greatest mountain range in the world
Explore Shri Shankaracharya math in Joshimath, which is established by Adi Jagatguru Sankaracharya
Enjoy Asia Highest & Longest cable car ride after Gulmarg
INCLUDED

Transport from Haridwar to Joshimath and return
Accommodation (Home stay/ Guest House)
One way chair car ticket per person On day 3 & day 4
Breakfast
Lunch
Dinner
Morning tea evening soup
Meals from dinner on day 01 to breakfast on day 06
Skiing equipment rental for ski
Boots and sticks
Applicable taxes
Skiing Instructor fees

NOT INCLUDED

Ski Lift charges
Hire charges for winter wear
Meals other than mentioned in the itinerary
Mineral water and other beverages
Any kind of personal expenses
Insurance
GST 5 %
NOTE:
Group size:

10- 25 people

Max-Altitude:

11,000 ft

Trip Type:

Skiing Adventures

Fitness level:

Good

Arrival on:

Rishikesh, Uttarakhand

Activity Rating:

moderate

Best Time for trekking:

January- February

Accomodation:

guest House/ Standard Hotel with Hot water.
How to reach Rishikesh :
By Air: Jolly Grant airport in Dehradun is the neighbouring airport to Rishikesh. It is approximately 35 kilometres away and has connectivity with major city. Airlines like Air India, Jet Airways and Spice Jet have regular flights from Indra Gandhi international airport New Delhi. Apart from Delhi, there is a flight from Lucknow to Dehradun as well. Once you arrive at the airport in dehradun, you can take taxi or bus service ( 75-100 inr) which is easily available from Dehradun to Rishikesh.
By Road: Rishikesh is a very popular tourist destination so it has a good network of connectivity. You can hire a taxi or book a bus from Delhi. Buses depart in the morning and late evening from diffrent places in New Delhi such as Kashmere Gate ISBT, Anand Vihar Bus Treminal, for Rishikesh every day. You have many option to choose from a regular, deluxe or a luxurious coach.
By Train: Haridwar is the nearest railway station to Rishikesh. which is approximately 25 kilometres away. Haridwar is connected with major Indian cities such as Mumbai, Delhi, Kolkata, Lucknow and Varanasi, Ujjain. For reaching Rishikesh, you can take a train till Haridwar and then either take a bus or hire a taxi to Rishikesh. for trains and timing you can visit www.indianrail.gov.in or www.irctc.co.in
Auli Skiing Trip advice:
Climatic conditions in the high altitudes vary from the plains; take adequate time to get acclimatized to high altitudes. Pay head to the instructor in order to enjoy a safe and sound skiing experience. Do not consume alcohol or any other intoxicants during the trip. Avoid roaming during the nights. Carry basic medications and first-aid kit during the trip. The trip takes place through eco-friendly zone; do not encourage littering the local sites or campsites. Choose to wear proper fitting ski boots that will help you keep warm. Wear waterproof jackets and gloves. Wear ski pants instead of jeans or sweatpants. Don't wear very thick socks or more than one pair, as this will hamper your blood circulation and your feet might become cold again.
What to carry:
| | | | |
| --- | --- | --- | --- |
| Waterproof hiking shoes | 1 pair | Changing shoes / sandel | 1 pair |
| thermal under wears | 1 pc | Socks | 3 pair |
| Warm trousers | 2 pcs | warm pants | 2 pair |
| Warm Fleece jacket | 1 pc | T-shirts | 3 pcs |
| Sweater | 1 pc | Hat | 1 pc |
| Waterproof pant & Jacket | 1 pair | Personal Back pack | 1 pc |
| Sun glass | 1 pc | Sun cream | 1 pc |
| Water bottle | 1 pc | Chocolates, dry fruit, toffees, glucose, namkeen | |
| Toileteries, Toothpaste, Brush, Tongue cleaner, Paper Soap | | Cold Cream/Moisturiser, Vaseline, Deodorant, Towel, camera | |
Auli Trip Booking T&C:
As its a pure Himalayan Journey and many of the areas in which we operate and travel are remote and under developed regions of the country, hence the conditions are less predictable and unexpected is the norm. If you think that you are not prepared to endure this nature of Himalayan Travel Experience, we request you to consider all these factors at the time of finalizing your trip to avoid any disappointments later.
1. Fee includes boarding, lodging (Sharing accommodation) ski equipments (Skies, Ski boot & Ski Pole) & training charges at Auli.
2. Minimum age of the participant is 13 year old. Student under the age of 18 years are required to submit a certificate of date of birth as well as a bonafide student certificate from school/college along with the application form failing with he/she may be charged full fee.
3. Participants are requested to fill the online booking form on our website.
4. Separate sharing accommodation will be provided to female participants.
5. Please bring along one recent passport size photograph for the Ski lift & chair lift.
6. In case of accidental damage or loss of Ski equipment, the full cost of equipment & an additional penalty shall be charged from the concerned individual on the spot.
7. Participants must be physically fit for Snow Skiing Course
Changing Himalayan weather patterns can also dictate that itinerary be changed from time to time. landslides on the way, strikes or political movements could also affect the original itinerary. The tour leader who is traveling with you will do everything in his capacity to ensure best possible service and minimize inconvenience, of any nature. With all the above-mentioned pre-information, we hope that you have been fully clarified. Any Request on Cancellation will not be taken over the Phone
Cancellation before 30 Days of trip start - 90 % Refund.
Cancellation between 30-20 Days of trip start - 70 % refund
cancellation between 20-15 Days of trip start - 40 % refund
Cancellation between 15-0 Days of Trip Start - No refund
Booking done under early bird Discount no refund in case you cancel your trip. In case This Trip gets canceled cause of natural phenomenon or any other reason beyond our control, we shall arrange for alternative trip If the participant is unwilling to go for the alternative trip, there would be no refund or no voucher issued.
INCLUDED

Transport from Haridwar to Joshimath and return
Accommodation (Home stay/ Guest House)
One way chair car ticket per person On day 3 & day 4
Breakfast
Lunch
Dinner
Morning tea evening soup
Meals from dinner on day 01 to breakfast on day 06
Skiing equipment rental for ski
Boots and sticks
Applicable taxes
Skiing Instructor fees
NOT INCLUDED

Ski Lift charges
Hire charges for winter wear
Meals other than mentioned in the itinerary
Mineral water and other beverages
Any kind of personal expenses
Insurance
GST 5 %
Click on image for zoom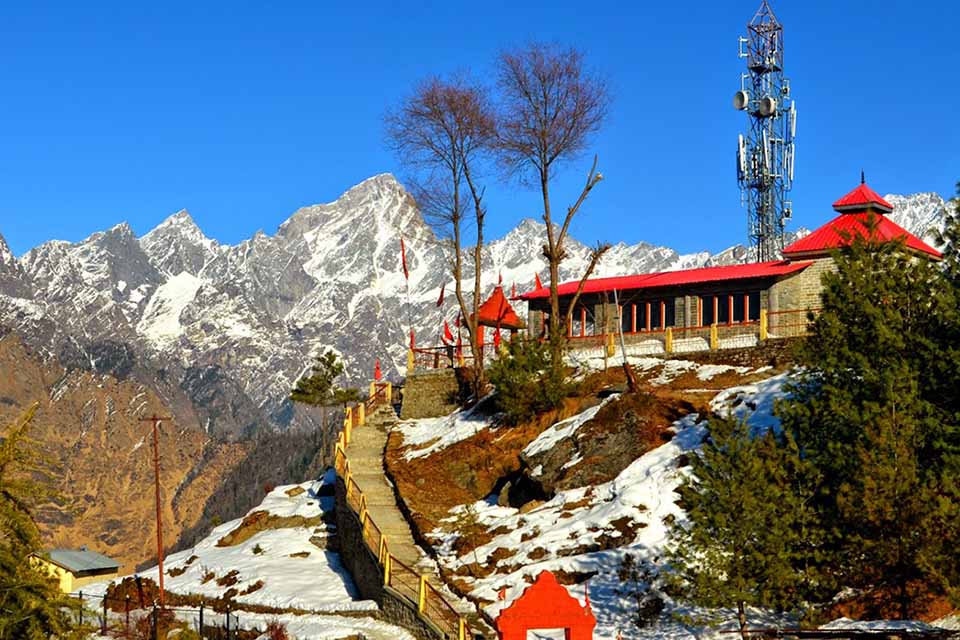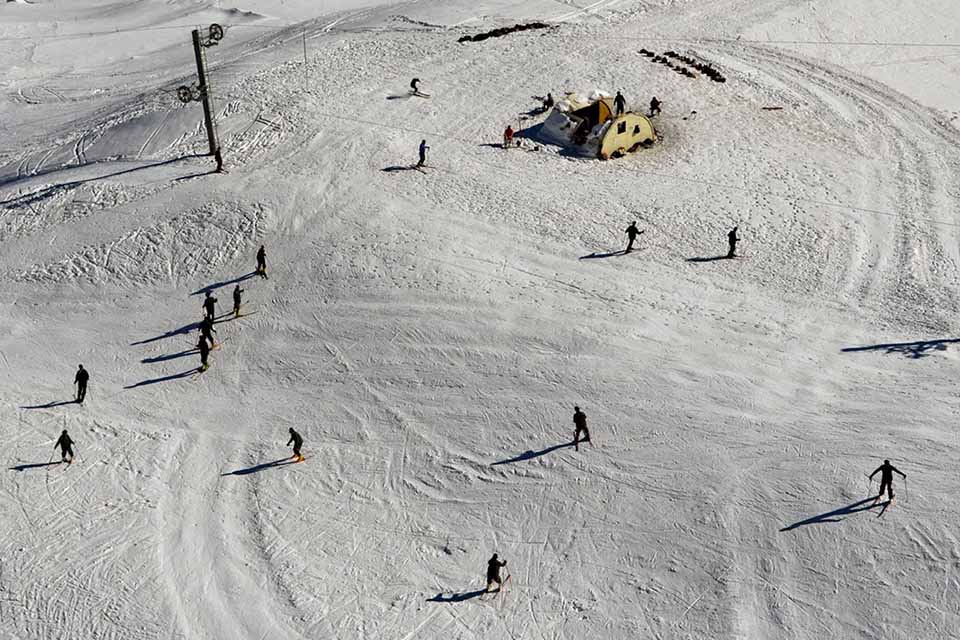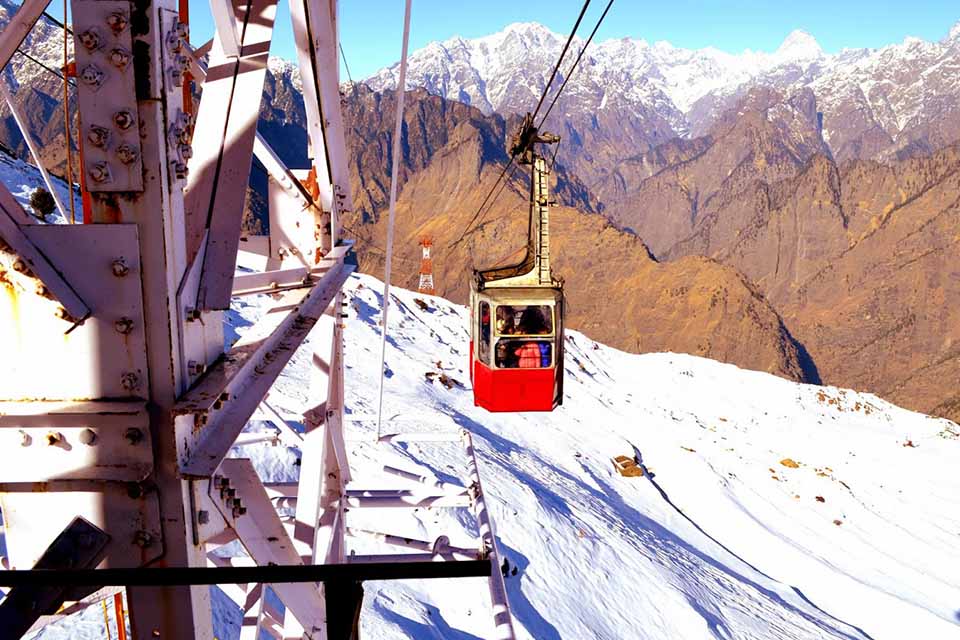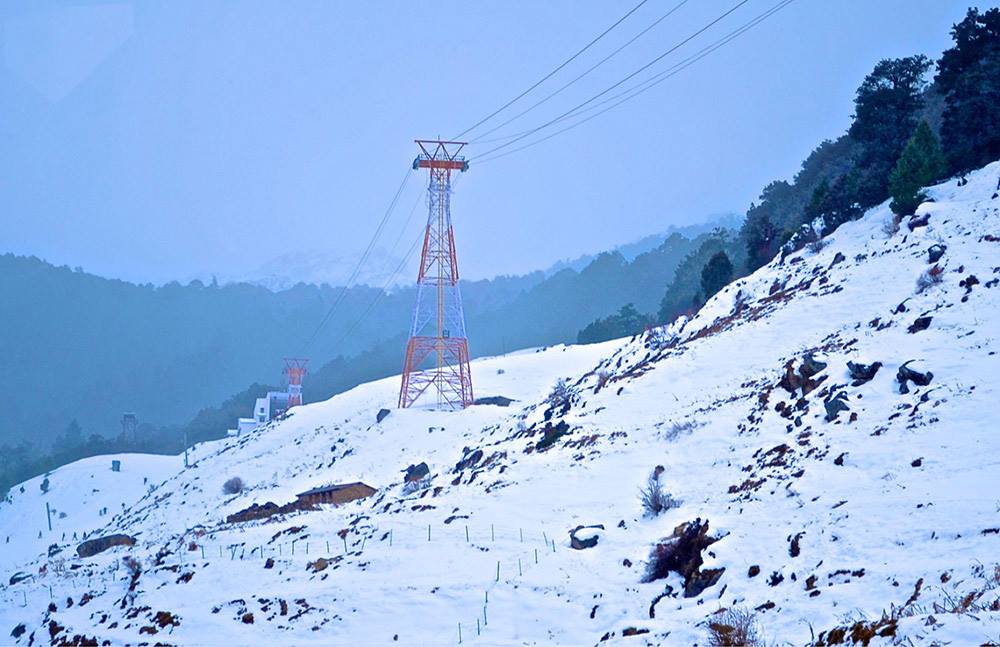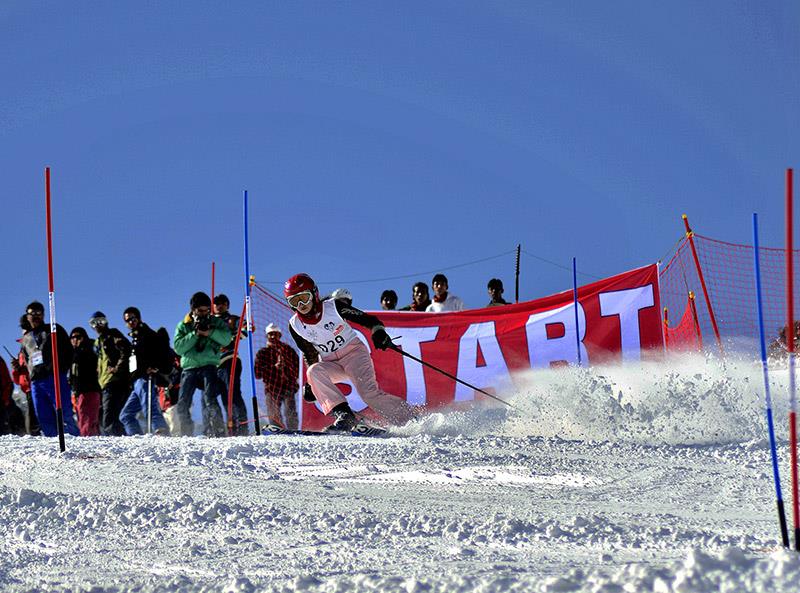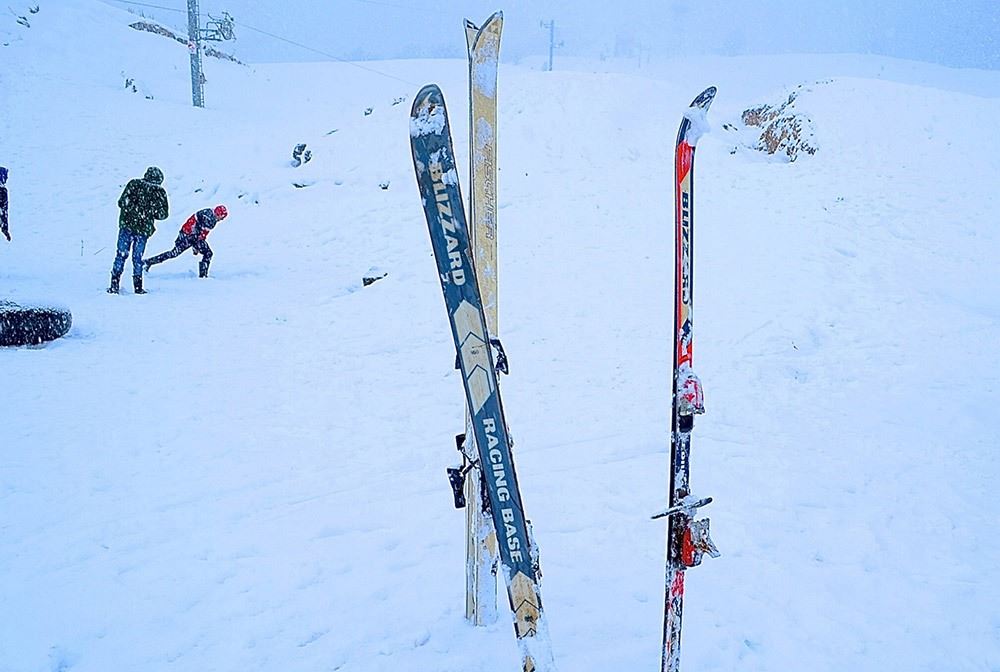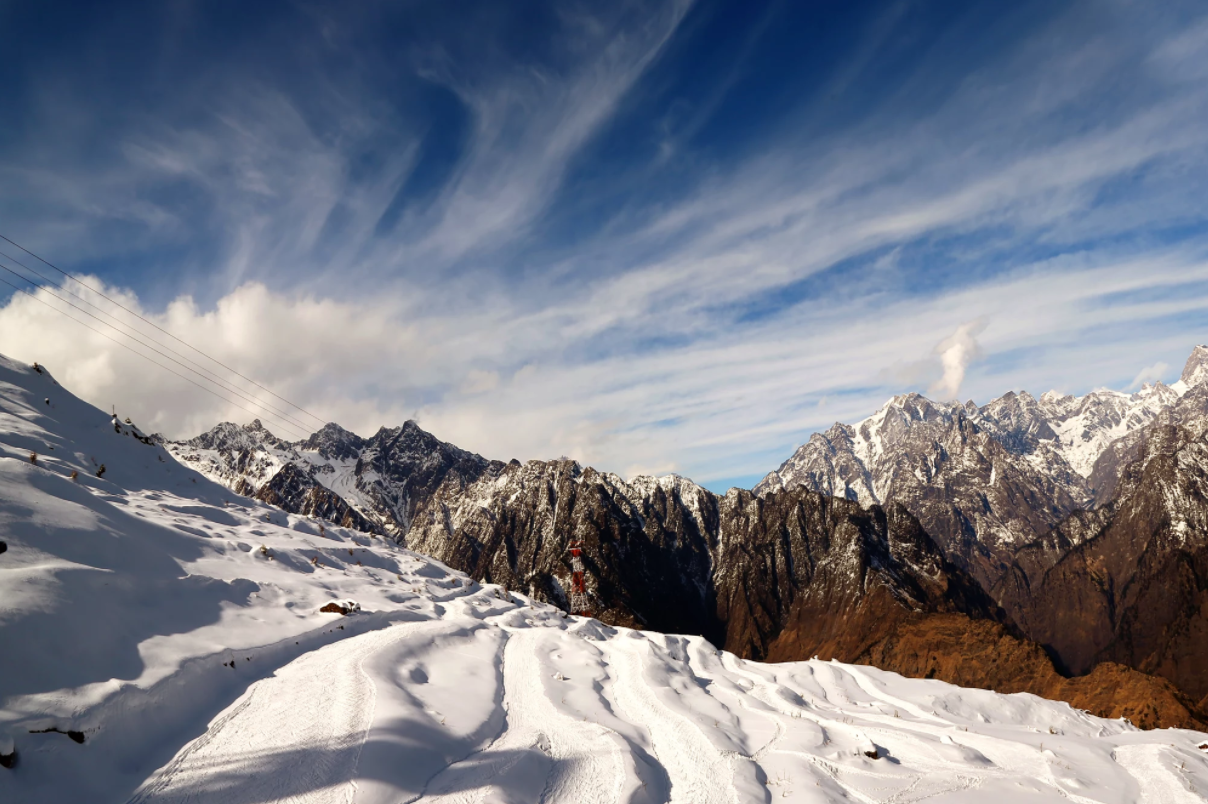 Click on Video for zoom