Most people know Kashmir through the headlines of daily newspapers and terrifying news reports that are highlighted in news channels. Endless stories of suffering and pain get us heckle us in anxiety. However, it is not so in the rest of the places in kashmir. There is a huge downpour of tourists in major tourist places like PAHALGAM, GULMARG, YUSMARG and SONMARG. There are quite a few trips for Kashmir Backpacking that attract couples, artists and filmmakers to capture the unique life of Kashmiris. Meanwhile, the hikers and the adventure junkies travel all the way up to Leh for Ladakh road trip for a comfortable journey with family, Ladakh bike trip with friends for an adrenaline rush and walking on the frozen layered floor in Chadar lake trek. Jammu and Kashmir is the crown of India that sits on the of the map displaying the magnificent beauty of Indian Himalaya.
The modern urban travellers have been extensively exploring this naturally beautiful travel destination and with intense devotion towards nature and serenity they have dug out the places which were not much popular among explorers till a few decades back. Surprisingly untouched by the evil effects of pollution, honks or population burst, the lesser known Kashmir portrays the real enigma of this heavenly charm on earth and lets the retreat seekers to lie down in the lap of nature. In this post we talk about those destinations of Kashmir which are rarely known to the rest of the world. So, we've embarked on a journey to an altogether new Kashmir and let the world know how blissful this heaven on earth is. Here are the 5 less explored places in Kashmir that you don't normally hear or see about. So get these places on your checklist the next time you plan a trip to Kashmir- The heaven on earth.
CHATPAL
Location: Chatpal is in Anantnag District of Jammu and Kashmir.
Distance of Chatpal from Srinagar: 87 kms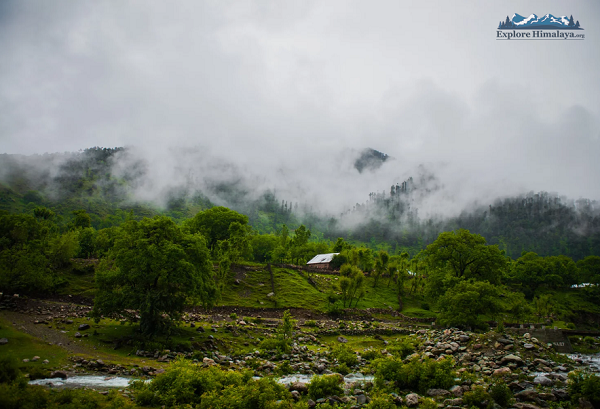 Among all the offbeat places of Kashmir, Chatpal tops the list being the most offbeat destination. The true definition of 'untouched natural beauty' will not be clear to you until you step in the land of Chatpal. The white peaks touching the blue sky, the green landscape with crystal clear streams are the characteristics of the beauteous natural beauty of this place. Trekking in this place will truly freshen up your senses and give you boost the secretion of endorphins in your brain. At sunset, the grandeur of this place reaches a new zenith with orange peaks. There is a furnished bungalow maintained by the government which is available for accommodation. A stay there is recommended highly. The only problem is that due to the remote location of the place, the electricity is not available in this area. for most of the time. Walking alone in this beautiful expanse of the valley will give you solace and intense pleasure.
How to reach: You need to drive through the Anantnag-Chitergul road. A local shared jeep from Achabal will take you to Chitergul. From here you need to hire a special jeep for Chatpal.

LOLAB VALLEY
Location: Kupwara District
Distance of Lolab valley from Srinagar: 120 kms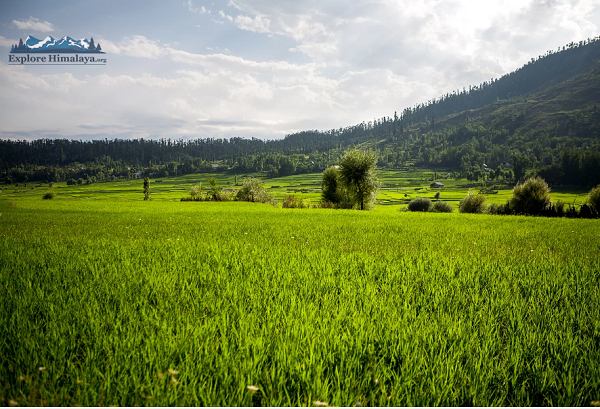 This valley is easily accessible by road. It is also known locally as "Wadi-e-Lolab" because it has many lush green rice fields, fruit gardens, springs and crystal clear lakes. In literature, this place has been described as the centre of beauty and love. Kashmir has been romanticised over the centuries by chroniclers, storytellers and outsiders who came to this land attracted by the beauty and the resources it possessed. This valley consists of three smaller valleys, kalaroos, Potani, and Brunai. The beautiful meadows increase the beauty of this place. Nearby is the resting place of Kashyap Rishi, which is often visited by tourists. A three feet deep crystal clear spring Lavnag is also nearby which is an ideal picnic spot. Another famous spring in the area is the Gauri Spring. This valley is full of scenic beauty and is a serene getaway. Himalayan Black Bear, Snow Leopard, Ibex, Hangul are some of the commonly found animals in Lolab Valley. Keep your cameras ready to get a good collection of wildlife photography in Kashmir.
Where to Stay: Jammu and Kashmir Government Accommodations in Chandigham, ahead of Lolab.
KOKERNAG
Location: Breng Valley
Distance from Srinagar: 82 Kms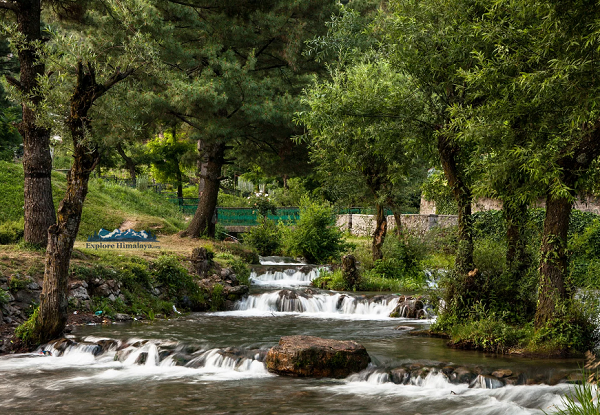 Kokernag, which probably means "Hen shaped springs", is at an approximate distance of 80 km from the city of Srinagar and 25 km from Anantnag. It is situated at a height of about 7,000 feet above the mean sea level. Kokernag is the place where there a collection of fresh water springs and collectively form the largest fresh water spring of Kashmir. Trout fishing is a popular activity here. Tourism department even sells these fishes to the tourists. Situated in Anantnag district, which is one of the oldest urban development of the state and also the main trading centre of Jammu and Kashmir. Namdah, handicrafts, Gabbah carpet and shawl weaving are some of the arts. It is a perfect picnic spot. The sound of flowing water, with birds chirruping form the trees and cool breeze blowing over you makes you feel nurtured by the grace of nature. There are numerous religious places which will attract attention of the tourists. Some of them are Hanuman Temple, Goswami Gund Ashram, Shilagram temple, Hazrat Baba Reshi, Sita Temple, Nila Nag, Ganesh Temple and Shiva Temple. Anantnag is an apt tourist destination if you are looking for a rich culture. The best time to visit would be the spring.

TULIAN LAKE
Location: Pahalgam, Anantnag
Distance of Tulian Lake from Srinagar: 98 kms approx.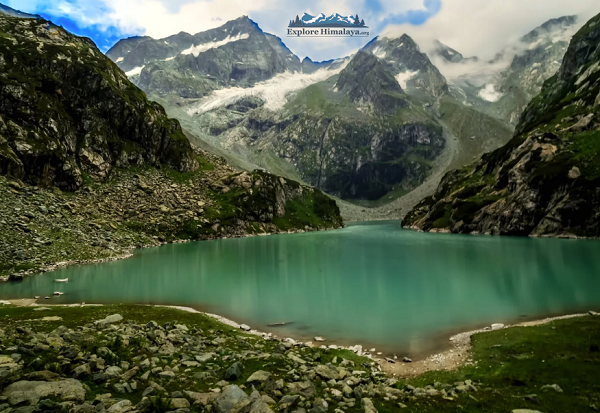 Tulian, a freshwater lake, is located at a distance of 15 km from Pahalgam. It is located at a height of 12,087 ft. from the mean sea level. Even in summers, many pieces of ice can be spotted. Lying between Pir Panjal and Zanskar, It is surrounded by snow-capped mountains on three sides and pine trees on the fourth. The meadow around this lake is an ideal picnic spot. This lake looks truly divine as it is set in the perfect surrounding of mountains and trees. A short visit to this lake in any month will surely rejuvenate you. This lake remains frozen in the months of November – February but that does not prevent tourists from frequenting this place. Full of heavenly and surreal beauty, Tulian Lake deserves a visit from all the nature and photography
Martand Sun Temple
Location: Anantnag
Distance from Srinagar: 64 kms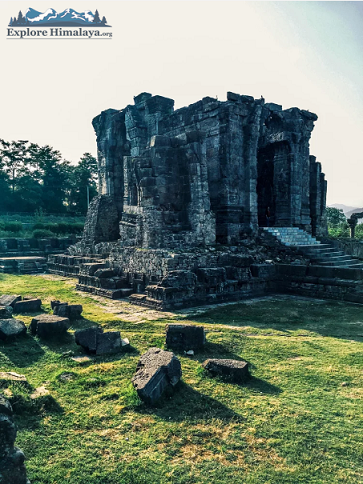 The Martand Sun Temple is located very close to Anantnag. As the name itself suggests it is a Hindu Temple dedicated to the solar deity "Surya". Martand is another name for Him. It was constructed in the 8th century by King of Karkota Dynasty, Lallitaditya Muktapida. The architecture is of Aryan style. However, it was later plundered by Sikandar in around 15th century during the time of invasions. In the centre it has the main shrine and is then surrounded by 84 other shrines. It is built on a plateau and a panoramic view of the surrounding areas can be seen. In Kashmir alone, more than 400 hindu temples were destroyed and desecrated. The ruins of Martand temple in Kashmir shares a story of onslaught on citadel of Kashmiri Pandits. The Bollywood film, Haider was also shot here. Full of historical importance and scenic beauty this place is a must visit for all the history and photography. The archaeological survey of India has declared the temple site of national importance in Jammu and Kashmir.