If you are thinking about next travel vacation & thinking about a destination having beautiful mountains, adventure activity, and mystic Culture then you should go for Nepal Himalayan Expedition. Not only Ten but there are several reasons why Nepal should be on your next Travel Destination list. From incredible Everest base camp trekking to the mesmerizing views of Pokhara (the city of lakes) & Annapurna Circuit Trek, Nepal will wow even the most seasoned traveler. but here I am giving you only Ten reasons, Yes Ten best Reason to Explore Nepal.

1) Incredible Mountains
Snow capped mountains are the jewels of the northern territory of Nepal as Seven of the world's highest peaks are situated high over 20,000 ft. You will certainly feel like you are on top of the world.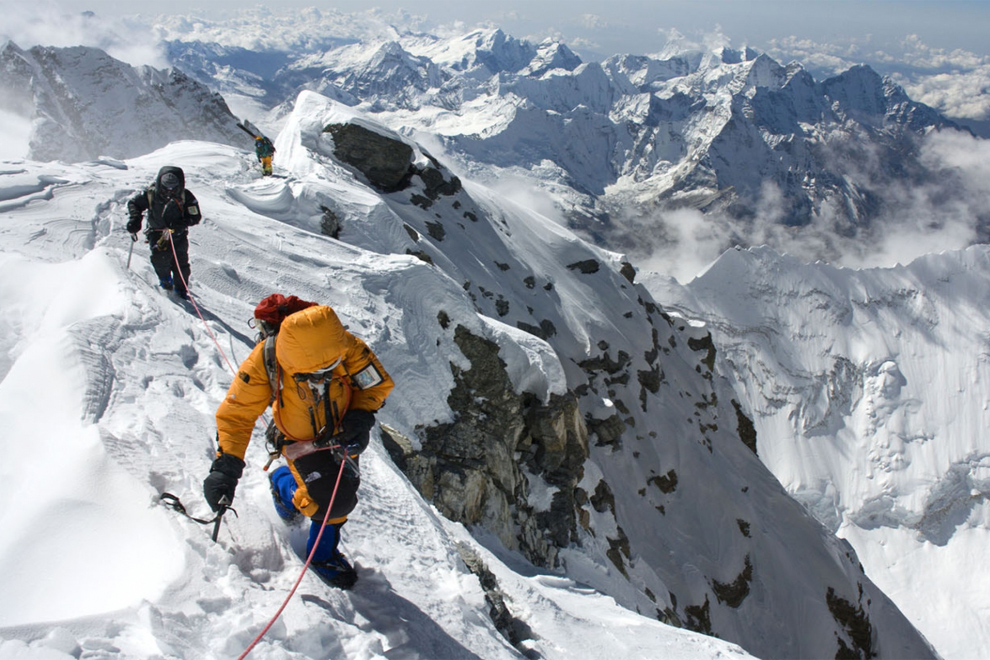 2) Mystic Culture
Nepal is a country of the temple and non-stop festival. More than 130 ethnics group of Nepal have their own culture and tradition. Although it is not possible to explore the entire culture of Nepal one can simply walk around for same day trips like Kathmandu Valley Day Tour as well as Bhaktapur & Changunarayan Temple as it offers some ethnic countryside experience with the local culture of Newari People and old kings palace of Patan and Kathmandu Durbar Square. Pashupatinath and Bouddhanath are the major historic pilgrimages sites with religious harmony.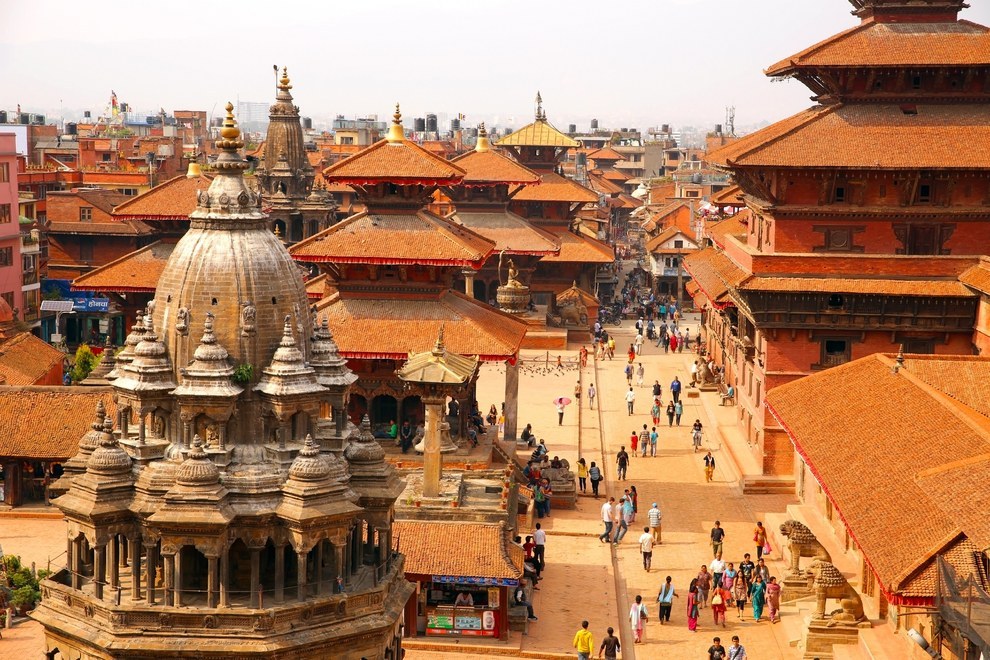 3) The Multitude Of Adventures

There is endless adventure activity you can Enjoy here In Nepal as there are many potentialities for adventure tourism within Nepal like.
160 meters bungee jumping over Bhote Kosi River, One of the highest bungee jumping in the world. Mountain biking tour in Nepal as there is lots of downhill mountain biking trail in Nepal, Annapurna Circuit is world's highest cycling trail. You can Enjoy Mountain Flight in Nepal if You are not much fond of Trekking in the mountains. For rock climbers, Nepal is heaven as there are several climbing walls in Nepal both natural and artificial. Jungle Safari in Chitwan National Park is another wildlife adventure activity within Nepal. you can also enjoy skydiving over Pokhara and Everest. River Rafting and Paragliding.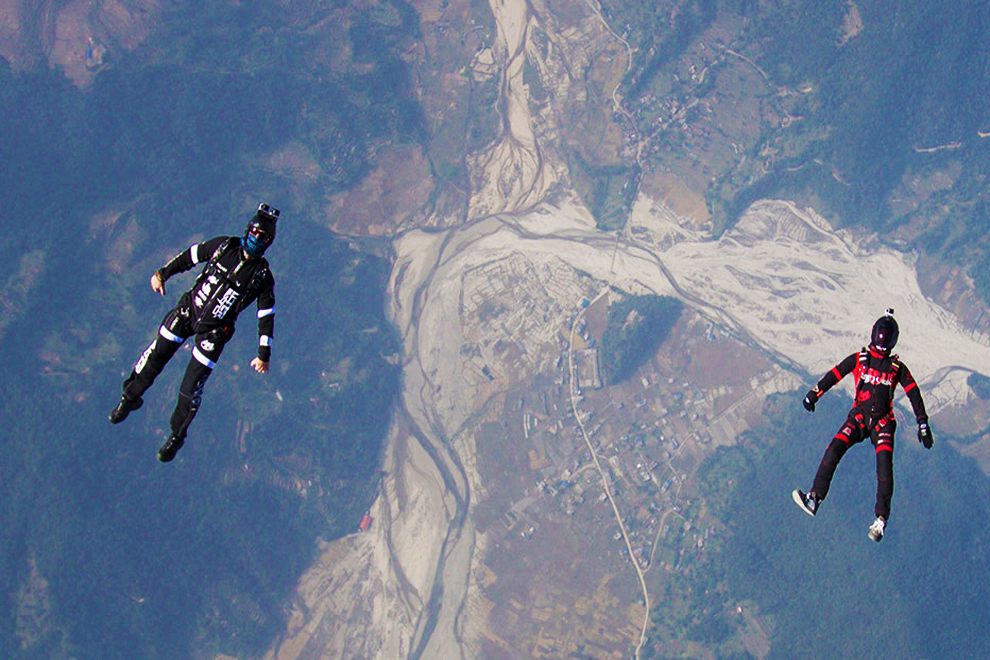 4) Gautam Buddha birthplace

Gautam Buddha, also known as Light of Asia & founder of Buddhism, who was born in Lumbini, Nepal. That's why Nepal is an ideal pilgrimage destination for Buddhist throughout the world. Mainly people from Buddhist Country like Sri Lanka, Thailand, Laos, Vietnam and China visit Nepal every year for Lumbini Trip. There are several monasteries within premises of Lumbini and it is listed on UNESCO's world heritage sites.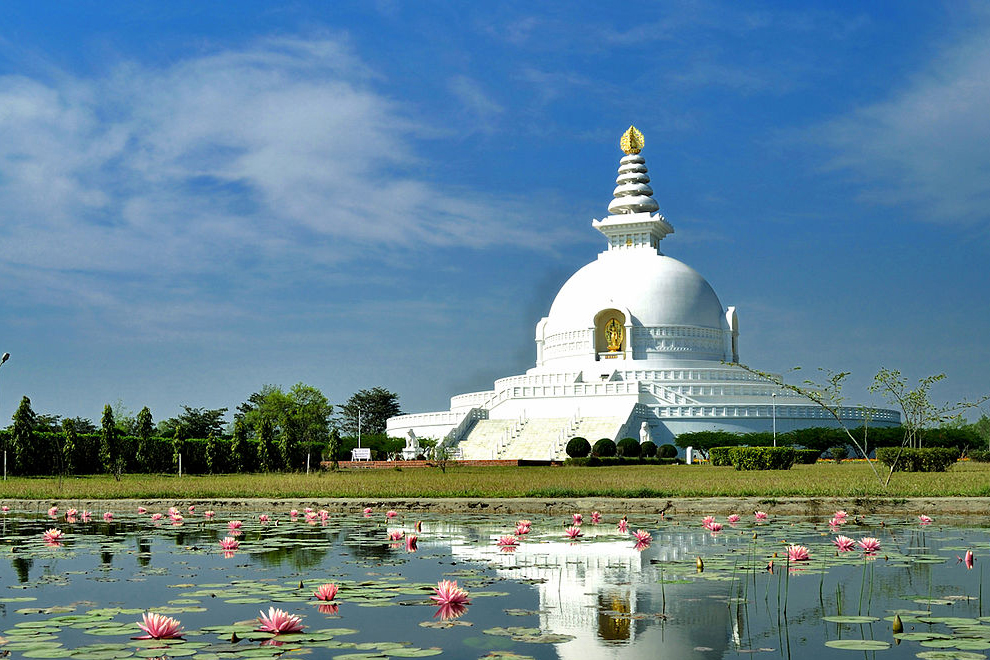 5) The Lakes

The various lakes of Nepal are known not only for their outstanding beauty but also for their spiritual importance. There are over 200 lakes in Nepal with the glacier origin. Who needs the sea when you have all these lakes?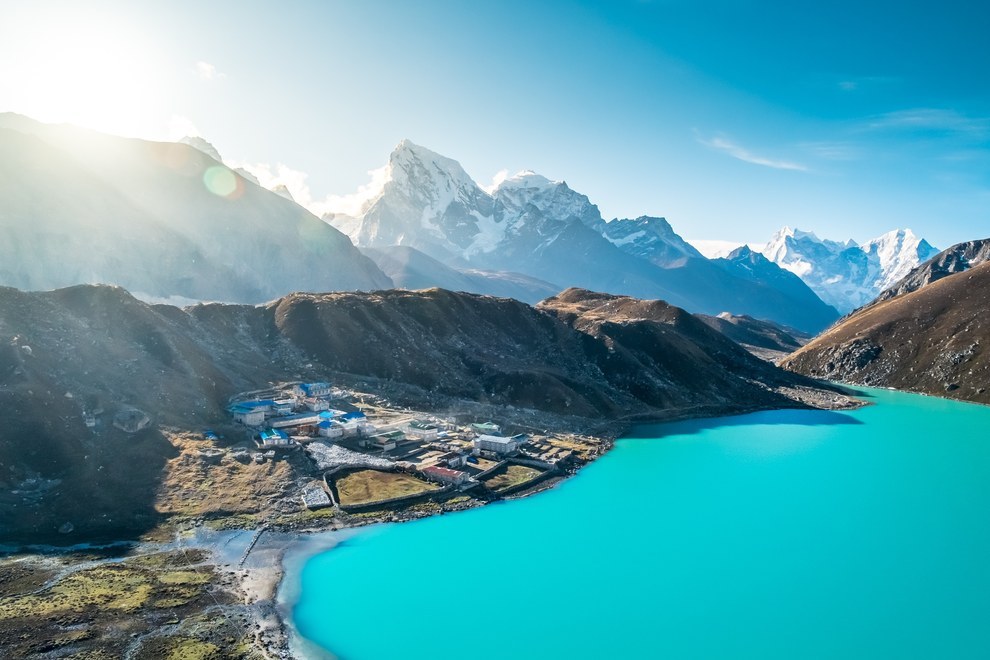 6) The Peace
Nepal has been regarded as a holy place for a long time. The serenity of the territory will positively affect anybody who visits here. The people, the buildings, and the land are all images of quietness. In Nepal, you can genuinely get away from your urban lifestyle.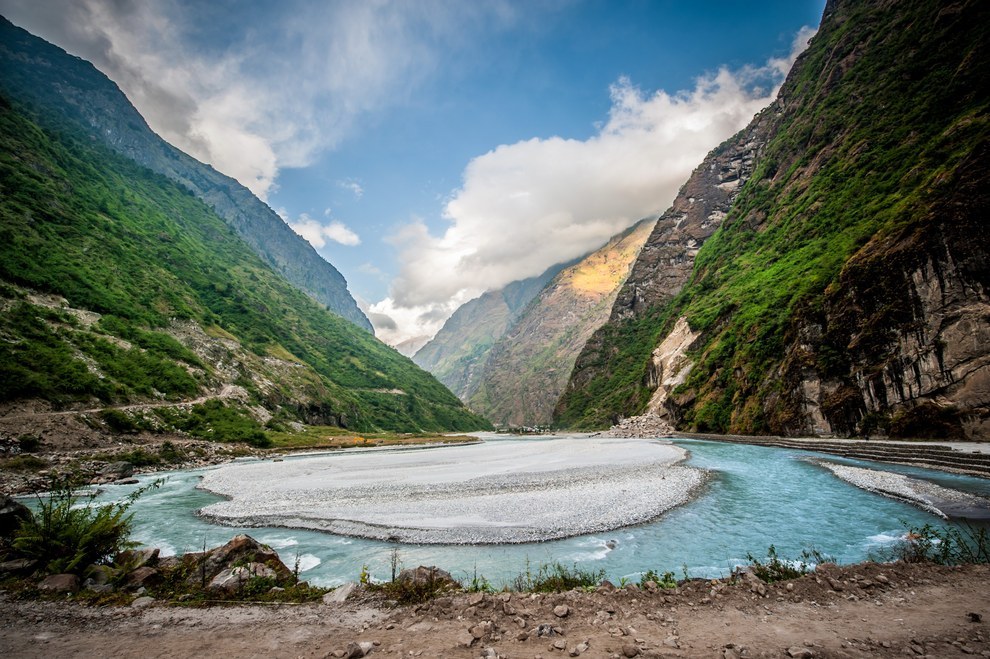 7) Nepalese Food
Although Nepalese dishes do result from heavy South Asian influences like China and India, the food is usually healthier with more lean meats and veggies. Other common ingredients include lentils, tomatoes, cumin, potatoes, yogurt, and garlic. And you can eat overlooking views like this!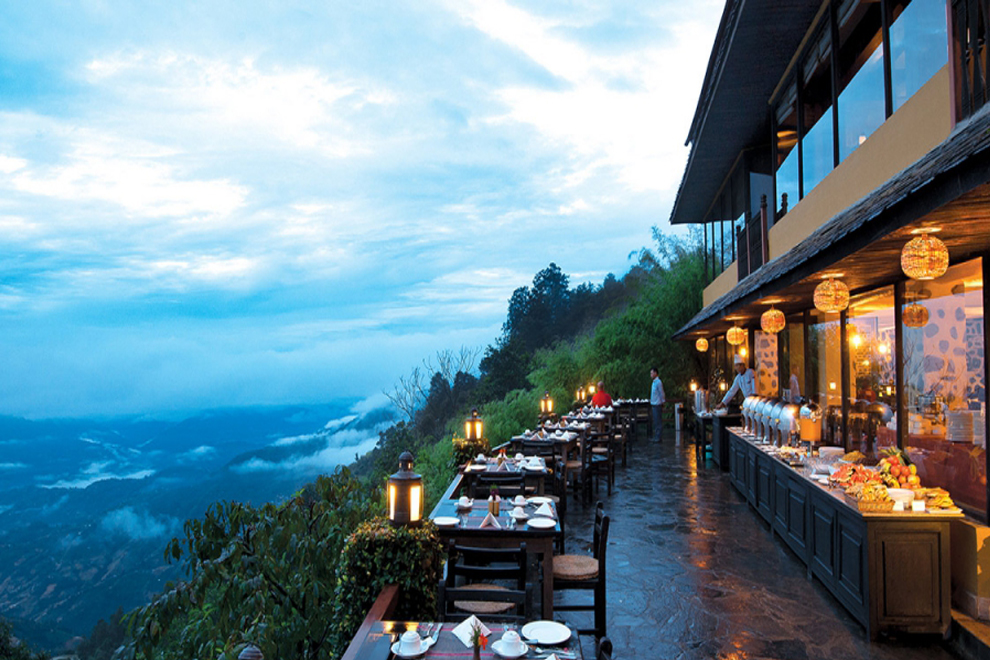 8) Affordability.
Nepal is an affordable country in terms of food, transportation, and living. The currency Nepalese Rupee (NR) has an exchange rate of 1000NR for 9.9 USD. You only pay about 385 NR or 4USD on full restaurant lunch, you could live off of about $10 a day. Nepal is Famous for Pashmina shawls, exports, agriculture and tourism and everything you find here is less expensive as compared to most of other Asian countries. Here one can spend less and enjoy comforts like western food, and high-end restaurants.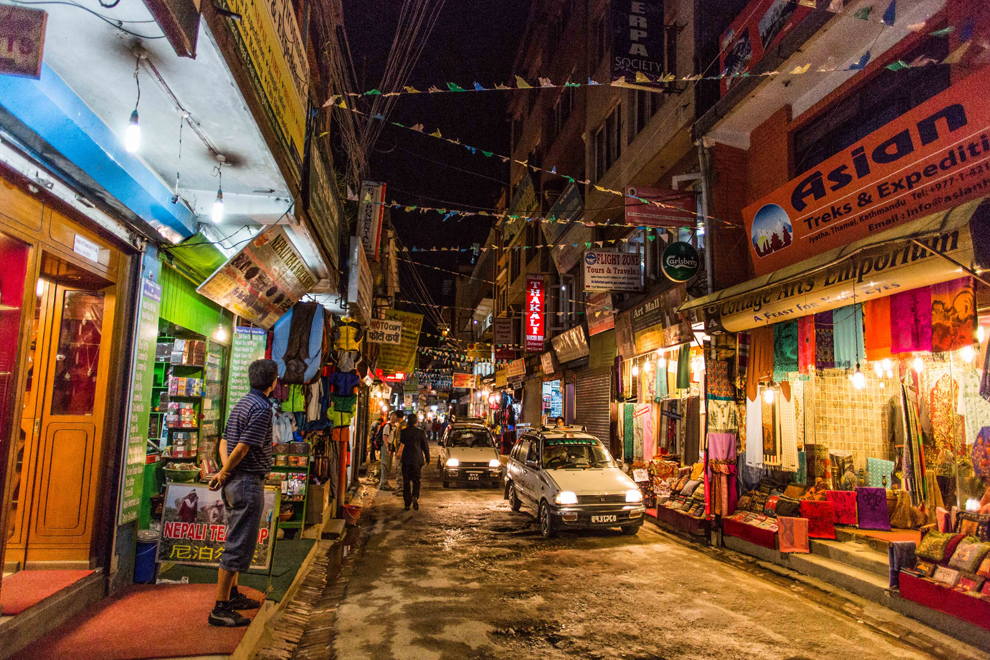 9) Beautiful Scenery & World Heritage Sites.
Nepal offers unique & beautiful landscape and As you travel higher in the hills and mountains, the views get even more spectacular. It is home to several UNESCO World Heritage Sites which further adds to the cultural charm. Make sure to check out the various temples, monasteries, inns, and more to experience Old World culture.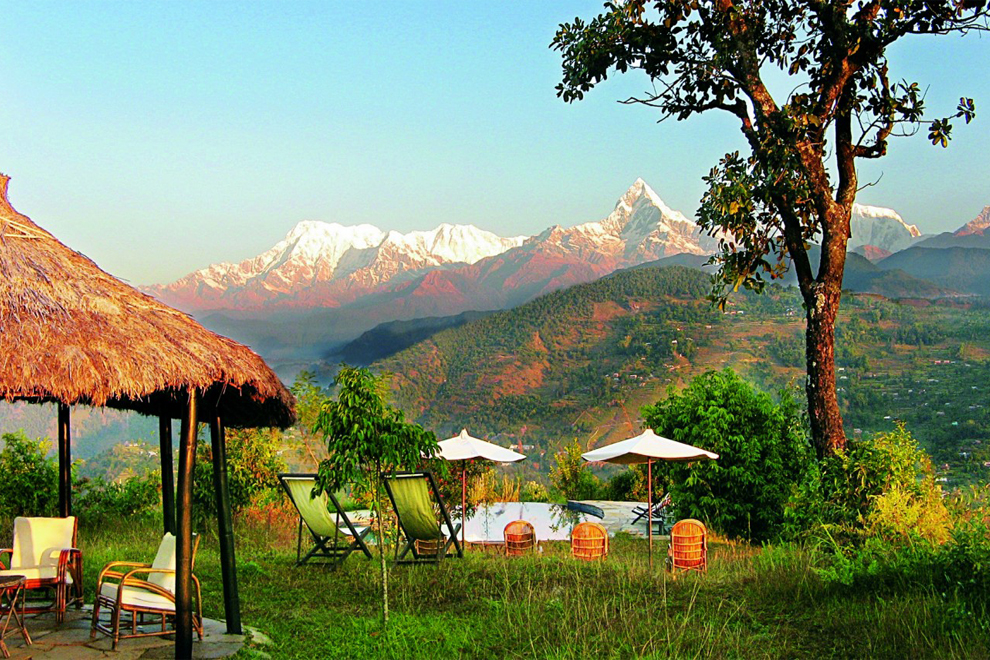 10) The Elevation Factor
Nepal is the only country in the world where the elevation will change from 60 meters to over 8,000 meters above sea level. It's quite the experience.