With the increasing number of hikers and Travelers searching for unwinding adventure getaways in Indian Himalaya, Kasol emerged as a popular destination. A beautiful town in Kullu, situated along the Parvati river – has seen a sudden surge in the previous four years. The Place is on everybody checklist and It hasn't disappointed any of those who had planned a trip for Kasol.
This picturesque Village is situated 41 Km away from Bhuntar airport. flights are rare and would be a costly affair. In some of the portals, travelers have quoted low rates like 2.5K but it's very rare to find such type of rates. Also, flights are not very frequent to Kullu. Road is only good options to reach Kasol from Delhi or Chandigarh. It's not connected by railway. Kiratpur Saheb in Punjab and Una in Himachal Pradesh are two railway stations around this place, But both of these railways stations are more than 150 kilometers away from Kasol. There is another narrow-gauge line at around 100 kilometers, which is located in Jogindernagar, but it's not recommended except in a scenario when you have enough time and want to experience toy train, which starts from Pathankot and ends at Jogindernagar.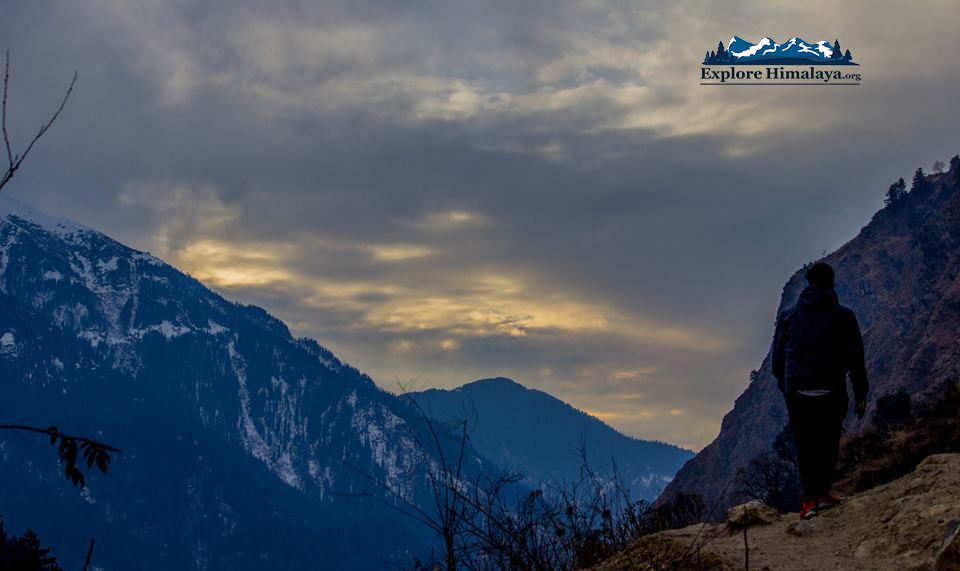 Credit :- Aman Saini
Volvo buses by HRTC are available for Kullu from Delhi, Chandigarh & many other main cities. Even normal buses of HRTC are also quite good and cheapest way to travel. All Volvo buses by HRTC & Himachal Tourism start from Himachal Bhavan in Delhi, which is located in Mandi House near Connaught Place.& Kashmiri gate ISBT.
HRTC volvo fare from Delhi to Manali 1200/-
Private volvo fare from Delhi to Manali 900/- to 1700/-
Tata Ac Bus Fare from Delhi to Manali 800/-
Normal Bus fare from Delhi to Manali 550/- You can also Book Volvo Buses on explore Himalaya.org website. link is here
All these buses go to Manali via Kullu and one needs to get down at Bhuntar to take local bus for Kasol or a taxi. Kasol is located at around 30 kilometers from Bhuntar. It is on the way as you head towards Manikaran, a holy place for Sikhs best known for its hot water springs. Bhuntar can be reached from Delhi by national highway NH 1 up to Chandigarh and from there by national highway NH21 which passes through Bilaspur, Sundernagar and Mandi towns. Bhuntar is 506 km from Delhi.
Well what to say if we talk about hotels in Kasol, One can find variety of hotels to stay in to if you want to live in a tree house you have it, if u want to stay in a riverside you have it too. You can find hotels starting from Rs. 300/- to Rs.3500/- or more. We have Hotel Sandhya kasol which is one of the nice and cozy hotels if you want to stay in the village itself near by all the shops and the market and want to enjoy the riverside too as we have river going from the middle of the village you may stay at DEEP FOREST hotel too. The thing is there are so many hotels in the village because of its increasing popularity among the Indian crowd as well as people coming from different countries.IF you like camping you may stay at kasol camps and can enjoy camping too. charge for camping stay is 900/Day including Breakfast and Dinner.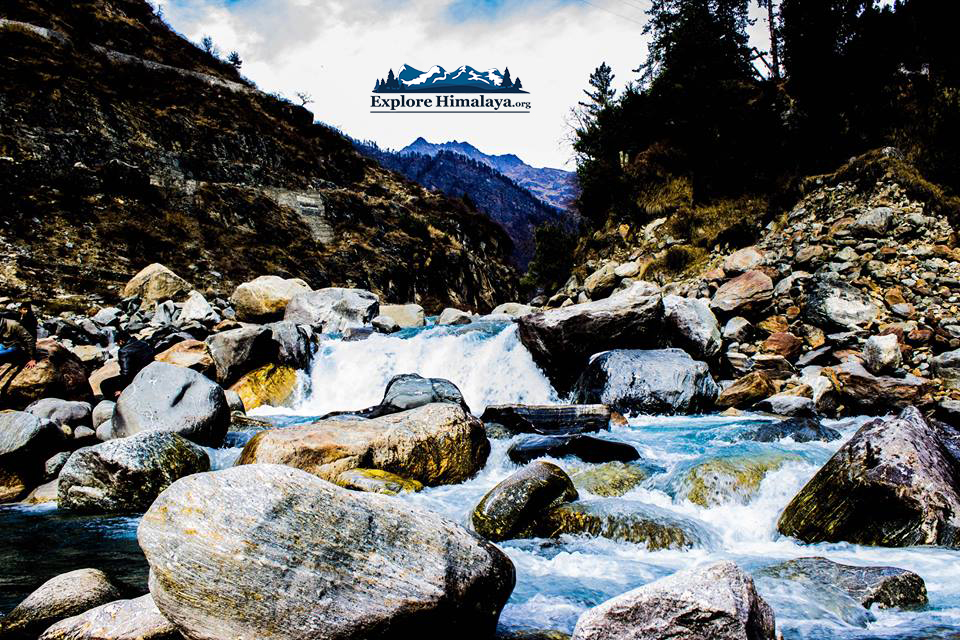 Credit Aman Saini
Few Hotels for great experience :-
Parvati Kuteer 2.5 km from Kasol centre.
Hotel Sandhya Kasol 0.6 km from Kasol centre.
Purnima Guest House 2.0 km from kasol centre.
The Himalayan Village 3.0 km from kasol centre.
Lucky Dhaba 1.2 km from kasol centre.
Hotel Sun N wind 0.2 km from kasol centre
Where to Eat in Kasol:
They say it's a village but don't go by what people say because even if it's a village its has all that you need one can get what they want to eat israelli food german bakery, Indian cuisine we have it all in Kasol. Few best restaurant are
Evergreen Our favourite for its excellent chicken sipoodim (barbecue) served with chips and hummus, plus sizzlers, pizza, lasagne, home-made tofu dishes and good Israeli specials. You can eat at tables or settle back in the indoor or outdoor cushioned lounge areas. It's on the main road in New Kasol, 150m from the bridge.
Bhoj Restaurant The atmosphere inside is a bit dark, but the loungey furniture, funky music and great food make this a popular hang-out in Old Kasol. A full menu of Indian, Chinese and continental includes local river trout and desserts like 'Hello to the Queen.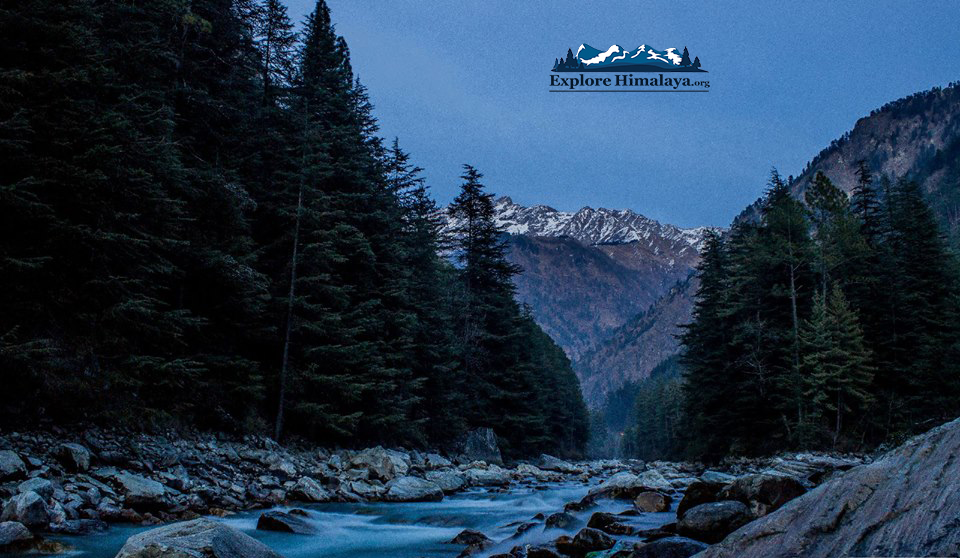 Credit Aman Saini
Moon Dance Café & German Bakery Moon Dance, just west of the bridge, stands tall among the many traveller restaurants serving similar 'three Is' (Italian/Israeli/Indian) menus for its great baked goods, strong coffee and excellent-value breakfasts in the sunny courtyard.
Little Italy Pizzas and pasta dishes are better than average at this 1st-floor restaurant, and you can get a decent Keralan coffee or cold beer.
Shanti Cafe The hanging lamps make for the perfect light source here on your table. It's a good place to chill. The coffee here is a must try.
Shiva Cafe The Ambience you will feel like to sit in for hours and talk listening to trance music and try the dishes they serve.
Places to visit in Kasol
well it's a valley where you would not want to roam a lot as when you go there your life would take a pause to enjoy the winds the weather and the beautifull nature. One can enjoy Trekking,or sitting by the River, or River side Camping etc. Few place to explore would be
Parvati River :- An ideal place for relaxing, one can also indulge in some nerve wreckinh activities like river rafting. Another option there is to laze around and spend your time trout fishing.
Manikaran Gurudwara:- Located hardly 15 minutes from Kasol, Manikaran Gurudwara lies deftly on the banks of Parvati River. It serves as a major pilgrim center for Hindus and Sikhs. The place apart from gurudwara also houses many temples dedicated to Lord Rama, Vishnu and Krishna. Sitting in the lap of spellbinding backdrop of mountains, this place is also known for its hot water spring where a Geothermal Energy Plant is set up on the experimental basis.
Tosh:- Even more offbeat version of Kasol, Tosh is the last place in Parvati Valley till where the road goes. Tosh is a tiny hamlet with few cafes and places to stay and is a perfect place to relax and do really nothing. Slightly infamous among cannabis smokers and Israeli tourists, Tosh is not for ordinary people who are looking for a tourist attraction. Hardly any family visit this place. It can get very cold during winters with occasional snowfall.
Malana Valley:- If you are up to some adventure, sightseeing and understand the traditions of the local inhabitants, a visit to this small village is a blessing in disguise. Famous for its cultivation of Malana cream, a quality of Hash, the village is about 5 - 6 hours of trek away from Kasol. Hiring a local guide is the best way to enjoy the serene surroundings and unique way of living of the village. A trip to a hill station is basically incomplete without some adventure. And when it comes to Kasol, the place is full many trekking paths defined as easy to difficult and dangerous.With a perfect weather, one can enjoy a short trek of half an hour to Village Chalaal or a slightly longer trip to Pulga Village. Tosh and Kheer Ganga are the two places where you can feel an adrenaline rush through your veins while trekking. Kasol also serves a base for Youth Association of Hostel camps in India that organizes trek and rock climbing trips.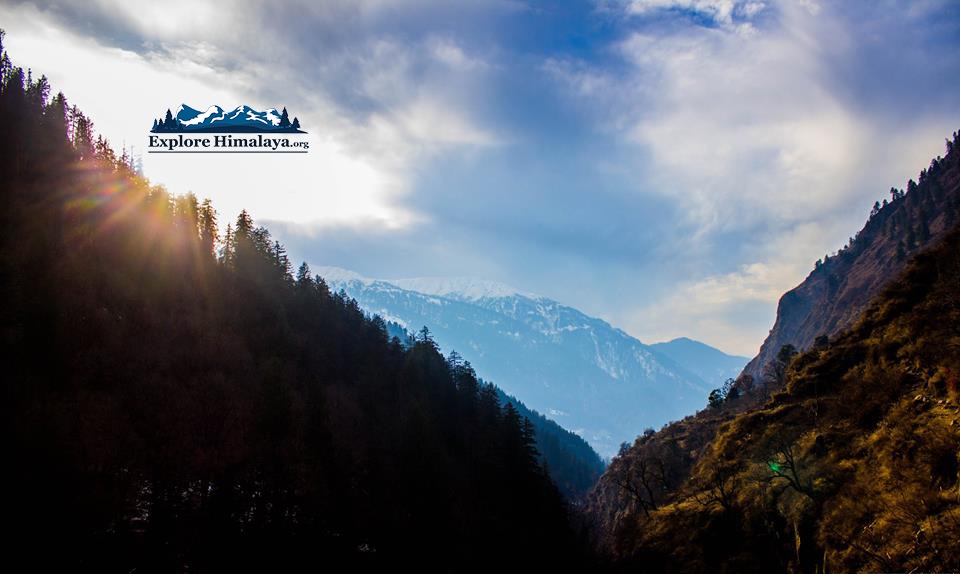 Credit Aman Saini
Kheer Ganga: - Visiting this place is an entrancing experience you never had before. A bewitching sight of natural sulfur spring at the peak of the mountain with a spellbinding view is worth an experience. Kheer Ganga is almost 4-hour trek from Kasol and is considered one of the most difficult trekking paths.
weather in Parvati Valley are good throughout the year, It totaly depends upon what do you want to experience there, the Best time to visit kasol is from March to May. and September to November. September to November are more likely to be my favourite as its the time when whole Parvati valley comes under a green blanket. Rivers are beautiful and vibrent At this time of the year, the weather is pleasant and the temperature varies from 15 - 22 degrees Celsius.